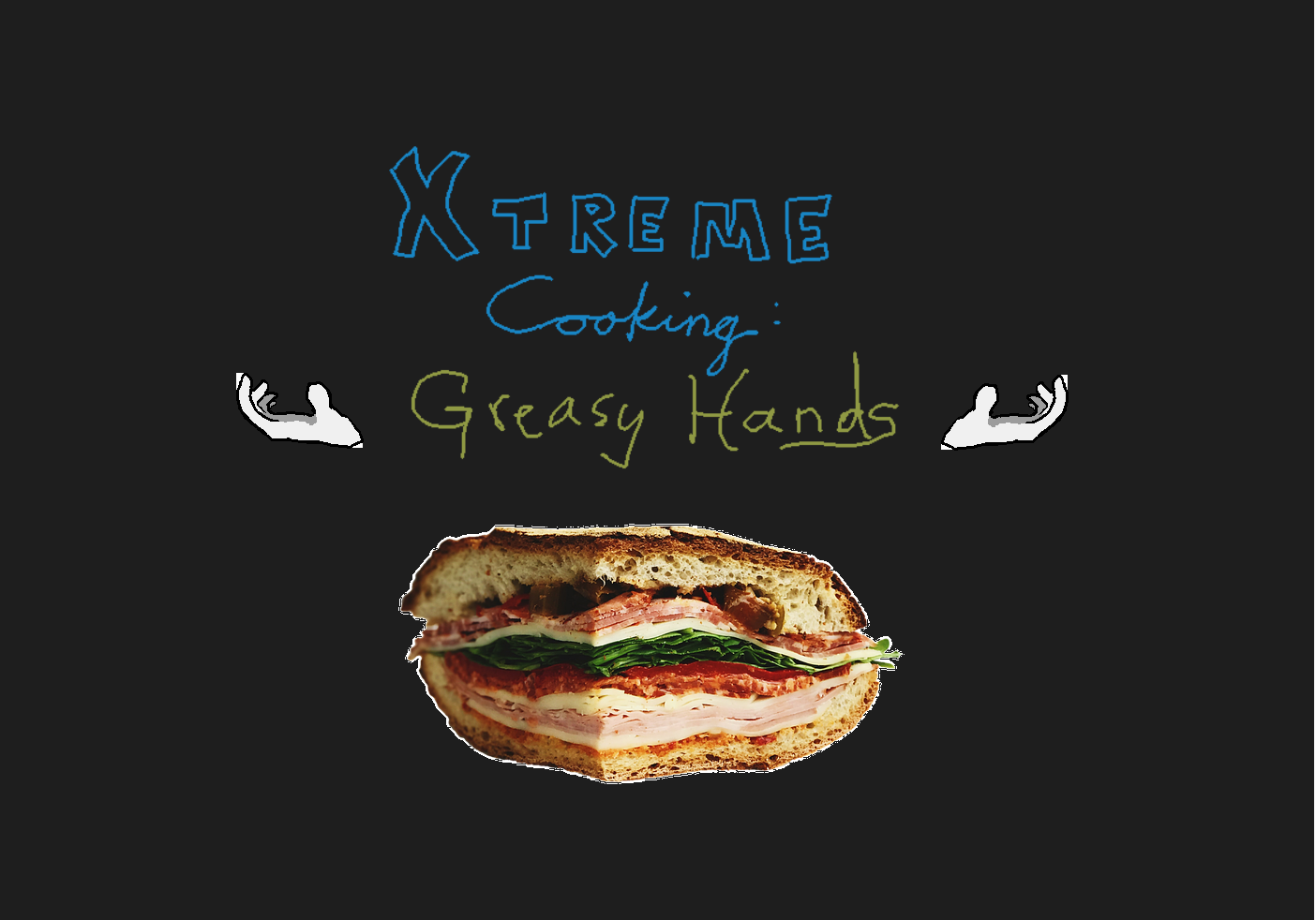 Xtreme Cooking: Greasy Hands
A downloadable game for Windows
Ever tried to make a sandwich, but all your counters have disappeared? We feel you.
"Xtreme Cooking: Greasy Hands" is a cooking game WITHOUT counters. Juggle your ingredients while grabbing everything you need from the cupboards. Keep time to the music to achieve your culinary dreams!
Gamepad control is recommended, but keyboard controls are also available.

Weedy Buff Team is:
Thomas Butyn
Alycia Leonard
Si Jing Lim
Connor Whalen

Install instructions
32 and 64 bit versions are available. Unzip the appropriate version into a folder (make sure the *.stage files are in the same folder). Run GreasyHands.exe